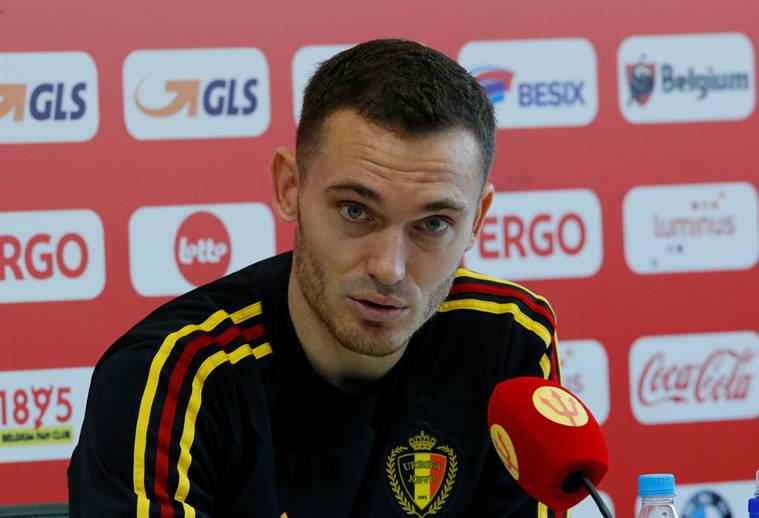 Incredible scenes have filled the town centre after the team progressed through the competition reaching the semi-finals for the first time in 28 years.
You already know where this is going, obviously, so let's get straight to it: England vs West Germany, 1990 World Cup semi-final, as Twitter might have suffered it.
The BBC says one of the two videos in which Vida appeared was posted online after Croatia beat host Russian Federation for the right to play in the semi-final against England.
A win for England would help erase World Cup futility.
Pogba played an instrumental role for France in last night's 1-0 win, man-marking Manchester United team-mate Marouane Fellaini to combat his aerial threat.
Olivier Giroud, who is still without a goal in Russian Federation, revelled in his childhood dream of reaching a World Cup final and hopes to emulate 1998 hero Zinedine Zidane.
Eight Out Alive: More Daring Cave Rescue Success!
Narongsak Osottanakorn , head of the rescue operation, said a team of divers went back into the cave Monday morning, local time. Witnesses say the boys freed Monday were treated at a make-shift hospital at the site, before being taken to a local hospital.
N'Golo Kante spoke of his "immense joy" and "pride" at the feat and promised to give everything in the Moscow final. France are used to these big games but we coped with that side really well.
"Football is lovely because we can make our supporters and all of the French people feel emotions", the captain said. We worked hard defensively.
Kylian Mbappe, Paul Pogba and France are about to get that chance.
"Rami's moustache brought good luck", he said.
And so, at that stage of the World Cup where every day without a match feels inexorably pointless - we awake with a spring in our step, and hope in our heart, because football, dear reader, is back once more.
"It's a group of people who share a vision of making Belgian football proud and achieving something important and these players have done that". That evenness is why France is the team to beat in the mind of Jeffrey Marcus, publisher of the World Cup newsletter "The Banter".