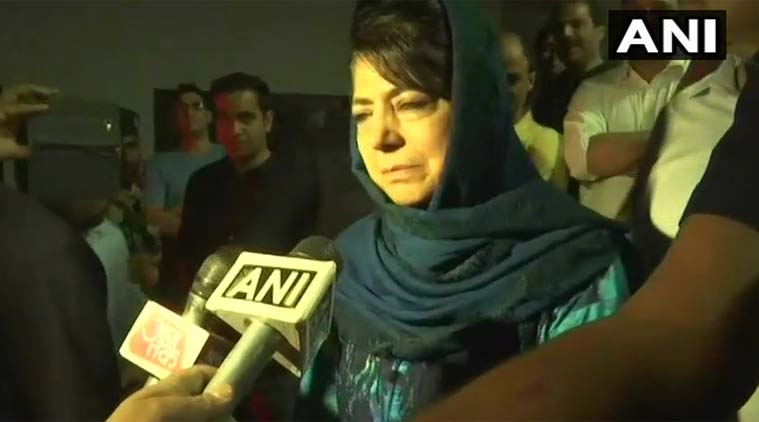 A prominent Kashmiri journalist was shot and killed by unidentified gunmen Thursday in the capital of Indian administered Kashmir, sending shockwaves through the local journalistic community and underlining the insecurity that still plagues the restive region.
The Editor of Rising Kashmir Shujaat Bukhari has been shot outside his office. Besides, him and his PSO, who was guarding him during the attack, two other people were injured in the attack.
Waseem Ahmad, a local journalist, told Reuters that he heard gunfire ringing out and, reaching the location, found Bukhari and his two guards lying in a pool of blood in their auto.
Jammu and Kashmir Chief Minister Mehbooba Mufti said in a message that she was shocked and saddened by Bukhari's "sudden demise".
In an emotional response, Jammu & Kashmir Chief Minister Mehbooba Mufti said, "Terrorism has hit a new low with Shujaat's killing".
Trudeau 'stabbed us in back' on trade, says Trump chief economic adviser
President Trump has been targeting allies Canada and France over the high tariff rates and has promised of protectionist measures. The group of seven nations that make up the G7 are Canada, France, the United States , the UK, Germany, Japan and Italy.
In a statement posted on Facebook, the Editors' Guild of India condemned what it called the "dastardly attack" on Bukhari.
The FO spokesperson said that "Bukhari's targeted killing within hours of his tweet on the OHCHR report on Jammu & Kashmir - awful coincidence, raises serious questions - India should investigate and ensure that the perpetrators are brought to justice".
Prominent Pakistani journalist Najam Sethi tweeted that Bukhari was a "voice of truth and reason and decency". The scribes from across the country expressed shock after the attack. "Such an attempt to suppress the sane voices by terrorists will never succeed", he said in a tweet.
Rising Kashmir's Deputy Editor Ishfaq Naseem later confirmed Bukhari's death. Talking to media, she said: "This is really shocking".
The 49-page report - the first ever issued by the United Nations on the human rights situation in Indian-Administered and Pakistan-Administered Kashmir - details human rights violations and abuses on both sides of the Line of Control, and highlights a situation of chronic impunity for violations committed by security forces.