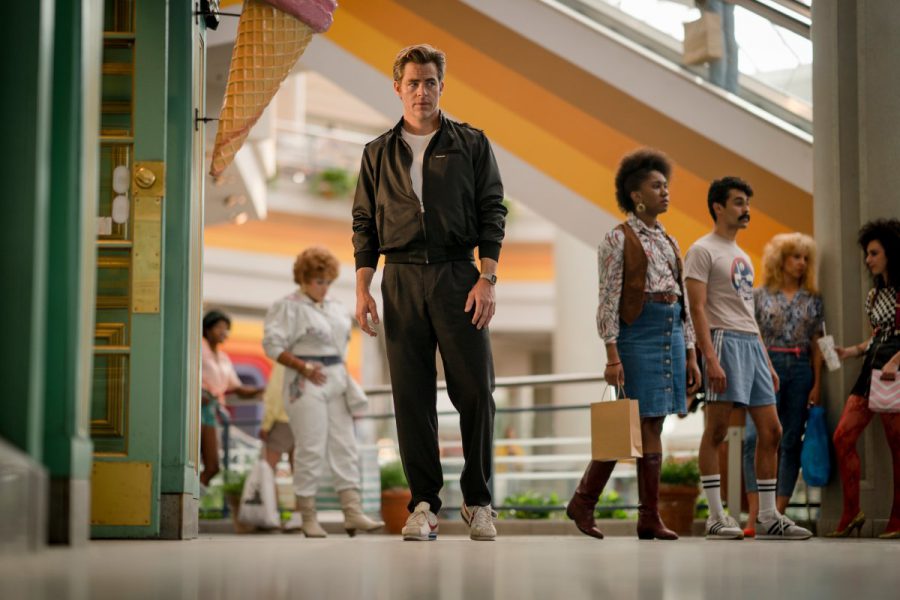 Patty Jenkins, the director for the first film and the sequel, tweeted a photo on Wednesday of Pine in character as Trevor, dressed in sweats and sneakers and inside a shopping mall.
While the movie's Cold War setting had already been confirmed, this is the first official news of Pine's involvement (which was first rumoured last year), with Jenkins also revealing the movie's title and a first look image. The first shows Gal Gadot as Diana Prince/Wonder Woman staring at a wall of television monitors, while the second is a spoiler of sorts as it confirms Chris Pine is returning as Steve Trevor. Nevertheless, he appears looking sharp as ever, albeit confused, in the year 1984.
Patty officially announced on Twitter this March that Bridesmaids star Kristen Wiig will take on the role of Cheetah, a part-feline supervillain. The title of the film was teased recently in a tweet by former DC Entertainment boss Geoff Johns, who stepped down from his post to transition into a more creative role just this week.
Canadian Prime Minister Justin Trudeau speaks in wake of Trump-Kim summit
People close to the situation said they were disappointed the outreach had not been as productive as they hoped. However instead due to President Trumps harsh remarks this uncalled for clash started.
Trevor, of course, sacrificed himself during World War I in 2017's Wonder Woman.
Wonder Woman, released in the summer of 2017, become a cross-cultural phenomenon, inspiring millions of moviegoers and raking in $821.9 million at the global box office.
Gadot, along with Jenkins and Zack Snyder are listed as producers of the DC film, which has begun principal photography. Oscar-nominated editor Ricahrd Pearson (United 93) is editing the film. Jenkins shared a first look at the star from the sequel, which will hit theaters on November 1, 2019.