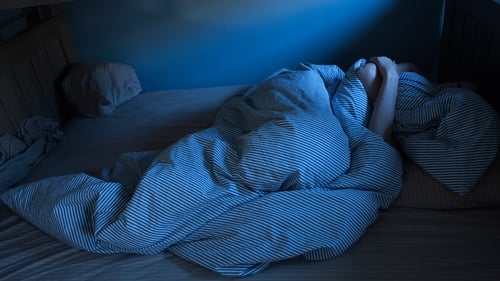 Previous research has identified associations between body clock disruption and mental health, but these were typically based on self reports of activity and sleeping patterns, had small sample sizes, or adjusted for few potential cofounders.
The researchers found that lower relative amplitude was associated with a greater odds of reporting lifetime history of major depression or bipolar disorder.
Researchers from the University of Glasgow in the United Kingdom noted that a regular sleep-wake cycle is "crucial" for mental health and well-being, as they associate certain forms of disruption with mood disorders such as depression and bipolar disorder.
The scientists examined people's circadian rhythms, which control functions such as sleep patterns, immune systems and the release of hormones, to measure daily rest-activity rhythms, also known as relative amplitude.
Data were included for 91,105 participants.
In the largest study of its type, researchers at the University of Glasgow asked more than 90,000 subjects to wear activity monitors for a week in order to monitor disruption to their biological clocks, or circadian rhythm.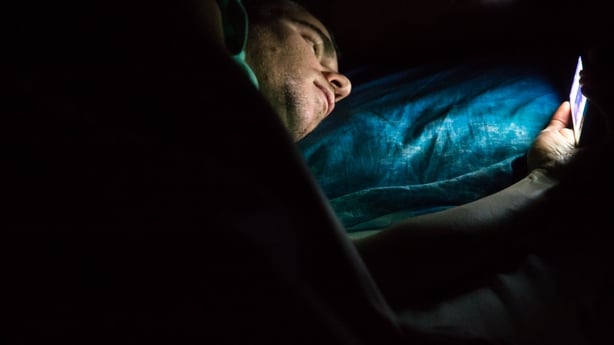 It also determines your chronotype, which is how long you tend to sleep in any 24 hour day. A newly published study, which examined more than 91,000 people, linked a disrupted internal clock (being active at night or inactive during the day) with the development of mood disorders.
"What that tells us is about the inconsistency or the disruption in the regularity of the routine of rest and activity", said Smith. The result of this comparison was called the relative amplitude. The team negated influences of other factors such as age, gender, season during which the test was taken, smoking status, socioeconomic status, past traumatic experiences from childhood etc. these could also have an influence on the mental health and thus had to be accounted for before any conclusions could be drawn, explain the researchers. Meanwhile, measures of happiness and health satisfaction dropped, and reaction times became slower. "This is important because it seems to be across the board", he said, "so it is a very consistent finding for these negative mental health and cognitive outcomes". He added that the main sufferers were people with poor sleep hygiene.
Based on the observational nature of the study, the researchers were unable to show causality, meaning it is unclear whether the sleep disturbances caused the mental health problems or vice versa.
The findings revealed that those who were active during the night or inactive during the day were 6% to 10% more likely to be diagnosed with a mood disorder.
However he added that what people do during the day is also important, saying they should try to remain active during daylight hours and inactive at night.
'Especially in the winter, making sure you get out in the morning in the fresh air is just as important in getting a good night's sleep as not being on your mobile phone'.
Man threatens to call ICE on people speaking Spanish in restaurant
As a reference, only 51 percent of New Yorkers actually speak English at home, according to a 2012 WNYC report. Hundreds of posters from across the US whacked his law firm with one-star reviews or posted insulting photos.