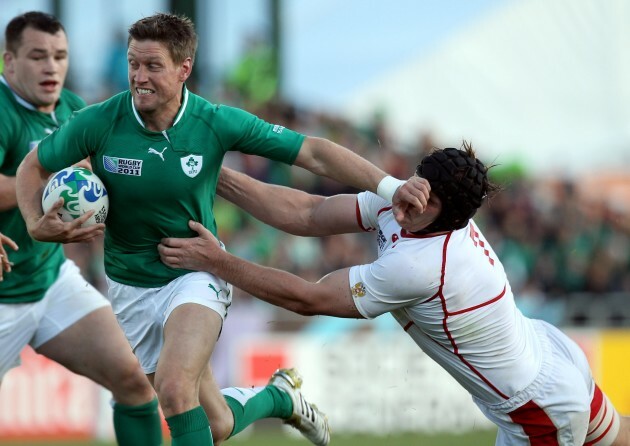 Confirmation comes after an independent judicial and disputes committee found Belgium, Spain and Romania fielded ineligible players in the Rugby Europe Championship and docked them competition points.
Manu Samoa's path on its quest to qualify for the Rugby World Cup next year in Japan has become a bit clearer.
World Rugby ordered a review of the controversial qualifying match between Spain and Belgium in Brussels, whose result - an 18-10 win for Belgium - meant Romania qualified for the World Cup and not Spain by virtue of being the second-place team in the Rugby Europe Championship.
But instead of vilifying the Spaniards, the committee revealed that Spain, Belgium and Romania had all fielded ineligible players during qualifying matches for the World Cup. As a result, matches against them in the Rugby Europe Championship did not count towards qualification and while some of the games in which ineligible players were fielded were against Georgia, the review committee found enough examples of foul play elsewhere to dock sufficient points for Russian Federation and Germany to advance.
Subsequently, Spain were docked 40 points with Romania and Belgium penalised 30 each - five points for every match in which an ineligible player appeared.
Jason Witten: Packers a 'great spot' for Dez Bryant
Dez Bryant most infamous catch in his entire career was actually a non-catch that has been argued for years now. Obviously, this will disappoint some Packers' fans who were hoping that Bryant would be in the teams plans.
The loss was overseen by Romanian officials, and after the result - which initially handed Romania a spot in the World Cup - the post-match scenes turned ugly and the referee had to be escorted from the field. The committee found that five players, who between them had played in six matches that counted towards qualification, were ineligible because neither they, nor their parents or grandparents had been born in Belgium.
In reference to the entire investigation, the committee added: "Although mistakes were made by Rugby Europe and participating unions, they had not acted in bad faith".
Sione Faka'osilea is Romania's one ineligible player after previously representing Tonga Sevens.
But the panel ruled that all three countries broke eligibility rules and have been deducted points. The victor will play Samoa in a World Cup play-off for the right to join Ireland's Pool A at Japan 2019. The unions have 14 days to appeal. The loser of that clash will go into the final repechage competition for the chance to qualify for the World Cup.
"World Rugby would like to thank all unions for their patience and full support of the rescheduled fixtures which provide certainty for teams and fans".