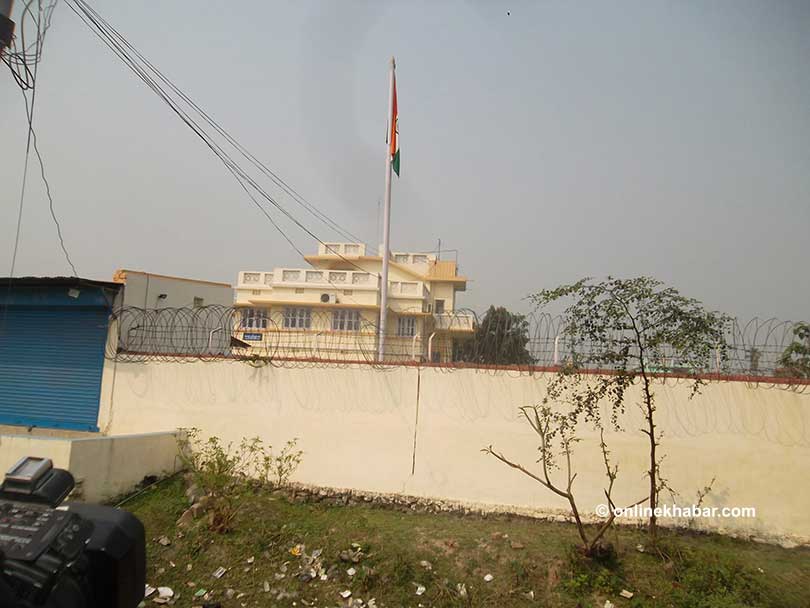 A pressure cooker bomb went off near the Indian Embassy field office in Nepal's Biratnagar late on Monday damaging the walls of the premises, Nepal Police has said. "A minor explosion took place along the rear boundary wall of the camp office of embassy of India at Biratnagar, Nepal at about 20:15 hours on April 16".
"The explosion happened at around 10.20 PM last night and caused a hole of around 1 foot by 1.5 feet in the compound wall towards the secluded rear of the office complex", the officer said. He said there had been repeated calls from various quarters for the evacuation of the office, which he contended India was operating without permission from the Nepal government. No staff was present inside the consulate building at the time of the blast.
No group claimed responsibility for the blast but it is suspected a Maoist faction led by Netra Bikram Chand, known for its anti-India rhetoric, could be behind the attack. Nepal has in recent years criticised what it sees as Indian interference in agitation by some ethnic minority people in Nepal campaigning for greater political and economic rights.
Bear Visits Professional Football League Game
Standing on its hind legs, the bear can be seen holding onto the ball while standing beside the pitch, moments before kick-off. Animal rights groups condemned the display.
The office was set up during the floods in Nepal and north Bihar in 2017.
The security near the site has been beefed up after the blast. Biratnagar is just 6 km away from India-Nepal border.