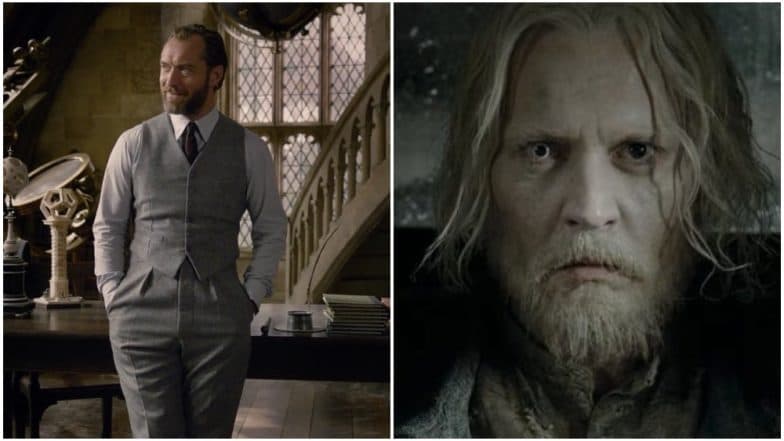 The "Crimes of Grindelwald" trailer was the first to show Hogwarts as part of the "Fantastic Beasts" story, which centers around Newt Scamander, a "magizoologist" with a suitcase full of odd creatures.
The release of the new Fantastic Beasts trailer naturally sent fans of the Harry Potter franchise into a frenzy - but not for the reasons movie-makers might have hoped. The trailer majorly revolves around a young Dumbledore with ample footage of Jude Law essaying the character.
In the past, J.K. Rowling, the "Harry Potter" author who wrote the screenplays for both the "Fantastic Beasts" movies, defended the decision to cast Depp on Twitter, citing both Heard's and Depp's desire to move on.
The end of the trailer also has a moment of pure fan service, but this needs to be watched, not read.
The action-packed trailer opens with three wizards apparating onto a bridge just outside Hogwards School of Witchcraft and Wizardry.
Don't believe the hype about the coming solar storm
Scientists rate geomagnetic storms on a scale between G1 and G5, and G5 is supposed to be the strongest, most extreme storm. A solar storm, also known as a geomagnetic storm, is when events that have occurred on the sun are felt on Earth.
The first trailer introduces Jude Law as young Albus Dumbledore who with the help of his former student Newt Scamander (Eddie Redmayne) trying to track down the most unsafe wizard Gellert Grindelwald (Johnny Depp).
More drama, more fantastic beasts, more wizards and witches, and more magic!
A third ranted: 'Also WHAT THE ACTUAL HECK YOU CANNOT APPARATE ONTO HOGWARTS GROUNDS YOU EVIL LITTLE COCKROACHES'. The film is scheduled for release on 16 November. Grindelwald has a mission to raise pureblood wizards to rule the no-maj (non-magical beings).
However, the sequel - which is set years before The Boy Who Lives is even born - follows the Dark wizard Gellert Grindelwald - played by a grizzled Johnny Depp - escaping from the Magical Congress of the United States of America.
Fantastic Beasts: The Crimes of Grindelwald once again has Yates directing off a script penned by Rowling herself and also stars Katherine Waterston, Alison Sudol, and Ezra Miller.