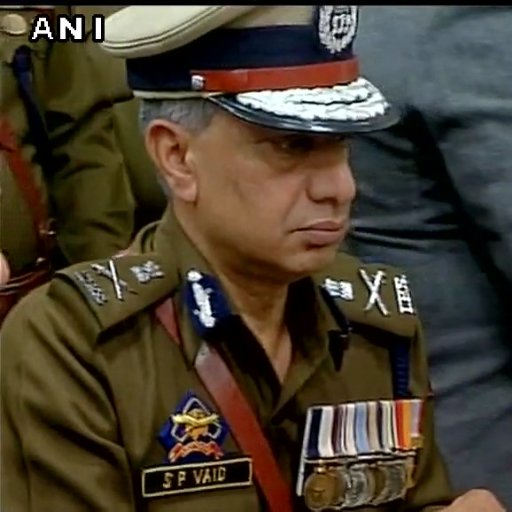 Two policemen were shot dead by militants today in two separate attacks, including one at a police post near the revered Chrar-e-Shareef shrine and another outside the residence of a Hurriyat leader, in the Kashmir Valley today, officials said. Constable Kultar Singh of the Jammu and Kashmir Armed Police 13th Battalion was initially injured when militants attacked a security guard post outside the shrine and escaped with his weapon.
The first attack took place near the revered Chrar-e-Shareef shrine in Budgam district of central Kashmir, a police spokesman said.
Earlier, a policeman guarding the Chrar-e-Sharief shrine in Budgam was sacked upon by militants. He later died of his injuries at the military hospital.
New Russian stealth fighter spotted in Syria
He is known to have close ties to Russian President Vladimir Putin , forged when he was a restaurateur in St. The aircraft was developed by Sukhoi Design Bureau as part of the PAK FA project.
The militants decamp with the service riles of both the policemen, reports said.
Qureshi, who heads the People's Political Front (PPF) which is a constituent of moderate Hurriyat Conference led by Mirwaiz Umar Farooq, was left paralysed after he was shot at by militants in December 2009 in an attempt to derail the quite dialogue process initiated by the center. Martyr Kultar Singh of Samba is survived by aged parents, wife and two sons.
"Be more careful boys, it?s the proxy war that we are fighting in Jammu & Kashmir", the states top police official tweeted.