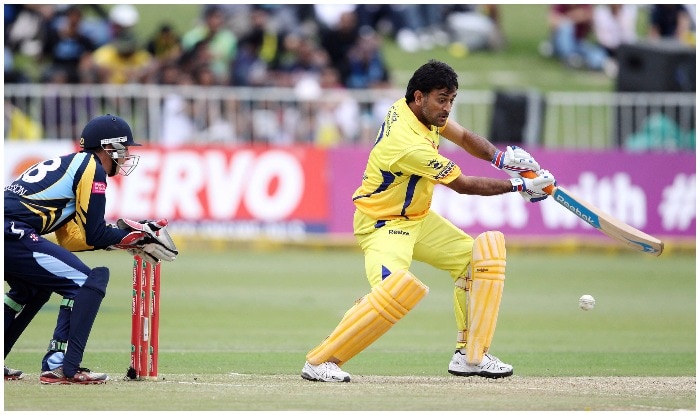 A decision was reached at the Indian Premier League Governing Council (GC) meeting in Delhi on Wednesday to let franchises retain five players through a combination of direct retention and the 'right to match (RTM)' formula. The decision taken was that a team can retain a maximum of three capped Indian players, maximum number of two overseas players and/or maximum number of two uncapped Indian players.
Apart from Dhoni, the two previously suspended franchises have a right to retain their past stars, with Chennai Super Kings having the option of retaining the likes of Suresh Raina, Ravindra Jadeja, Dwayne Bravo and Brendon McCullum, while Rajasthan Royals will have a chance to avail the services of Steve Smith, Ajinkya Rahane and James Faulkner once again.
Franchises can have a maximum of 25 players and a minimum of 18 players, but they can't have more than eight overseas players. In any case, maximum of only 3 retention or RTMs would be allowed. If a franchise does not retain any player before the auction it can still retain only three using right-to-match cards.
The IPL Governing Council had allowed a maximum of either three retentions or three Right To Match (RTM) at the discretion of the franchises. For 2019 and 2020, the cap will be increased to Rs 82 and Rs 85 crore respectively. To further explain the math, the first player to be retained pre-auction will get Rs 15 crore, the second player will get Rs 11 crore and and third Rs seven crore.
Hammerson swoops for Intu to form retail giant
Shopping centre owner Hammerson , which owns Birmingham's Bullring shopping centre, has agreed a £3.4bn takeover of rival Intu. Under the terms of the deal, Intu's shareholders will receive 0.475 shares in the new business for each of their shares.
However, a maximum of three players can be retained or can be matched.
CSK and Rajasthan Royals (RR), who will be returning to the league after serving two-year suspensions, will be allowed to retain players who played for their respective squads in the 2015 IPL season and those who were part of now defunct teams Gujarat Lions and Rising Pune Supergiant. The BCCI stated that "The minimum spend will be 75 percent of the salary cap for each season". Dhoni was also a pivotal part of the squad that led the team to the finals in 2017. The player auctions for the next IPL is scheduled to take place in February 2018.
There was also an upwards revision in the base prices of players at the auction. This has been raised to Rs 20 lakh, Rs 30 lakh and Rs 40 lakh.
There is also a change in the reserve price of capped and uncapped players.